13 Sep

The Gleaning Network: Reducing Food Waste on UK Farms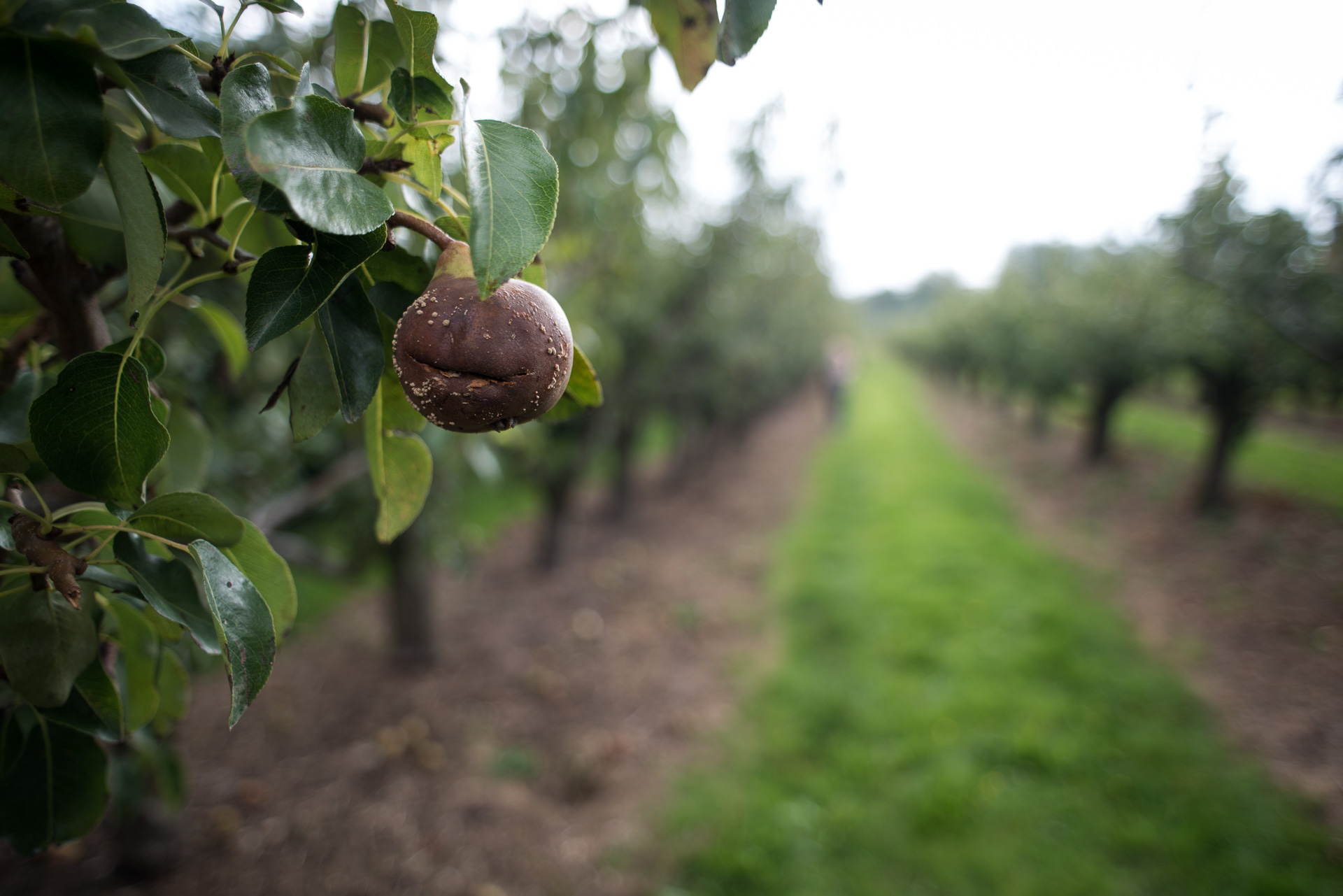 We are all conscious on some level of the amount of food we waste – edible or otherwise, within our own home, and aware that there is avoidable food waste generated by supermarkets and the wider, urban-based commercial, catering and hospitality sectors. But what about on the farms?
I was invited by Martin, Gleaning Co-ordinator at The Gleaning Network to photograph one of their gleaning sessions at a farm near Canterbury in Kent – to document their activities and witness first-hand the food waste being generated at a farm-level.
Dan, the Manager of The Gleaning Network in the UK explains what the initiative is all about:
Gleaning, as Dan mentions, is a practice that goes back millennia, and was even a legal right in England until 1788. In various parts of Europe remains commonplace as a form of social welfare, and a means of survival for some who are suffering from food insecurity. But in the UK, in this original form, it's a tradition long dead.
The Gleaning Network is reliant on mobilising volunteers, and has created hubs across the UK, based near participating farms. On this occasion volunteers came from London and in and around Canterbury – some newcomers, others old hands, and everyone with a different story to tell and motivation for being there.
Ging Hou, a student at the University of Kent in Canterbury explained one of his motivations:
'It's really a good opportunity to help the farm to save all this wastage of its fruit and veggies…'
The farm itself was located a short bus ride from Canterbury, and had been visited the year previous by The Gleaning Network, so the farmers were no strangers to having gleaners present, and were very happy to be donating their produce – thankful that it would be reducing the amount needlessly going to waste.
Pickers had already harvested what they could supply to the supermarket, and so all that hung from the trees was made available to the gleaners.
While the farm grew many different types of fruit, on this occasion it was apples and pears being gleaned.
We were informed by the farmer that a whole crop of plums was rotting on the trees in one of their other orchards due to being rejected on cosmetic grounds, and about 50% of their cherries – perfectly edible fruit just being left to rot away because of imperfections that meant they didn't meet supermarket cosmetic standards.
Martin explained the situation as he sees it:
The volunteers were picking pears for a couple of hours, and filled dozens of crates, but it barely made a dent in what was available.
We then moved on to an apple orchard on the same farm, and there was even more fruit on the trees and rotting into the ground than in the pear orchard – it really was quite shocking to see. This situation is not unique to this farm – it is mirrored across the country.
The volunteers managed to gather 2.2 tonnes of fruit for distribution to organisations and projects that help people suffering from food insecurity and homelessness – soup kitchens, homeless projects, refuges and the likes.
So the social impact of redistributing food that would otherwise go to waste – simply left to rot on the farms, is massive. But as Martin points out, there are also environmental benefits:
And as Dan mentions, there is of course an impact on the farmers themselves:
"Also what's been great today is the farmers – they've been amazingly helpful…I guess there's a reason for that – they are the ones who put all the energy and effort, and time, and money into growing this stuff…it must make them sick to see it go to waste. So yeah, if more people would get on board with doing this, you could solve 10 problems in one day – the more people that get into gleaning, the better!"
The Gleaning Network is dependent on volunteers, and with hundreds of thousands of tonnes of each kind of fruit and vegetable being wasted at a farm level every year in the UK, there is a real need for greater support and more volunteers.
[easy-social-share shortcode_name="`{`easy-social-share buttons="facebook,twitter,linkedin,whatsapp,messenger,share" sharebtn_func="1" sharebtn_style="icon" sharebtn_icon="dots" counters=0 style="button" point_type="simple"`}`"]