30 Nov

FoodCycle: Cafe Food Delivery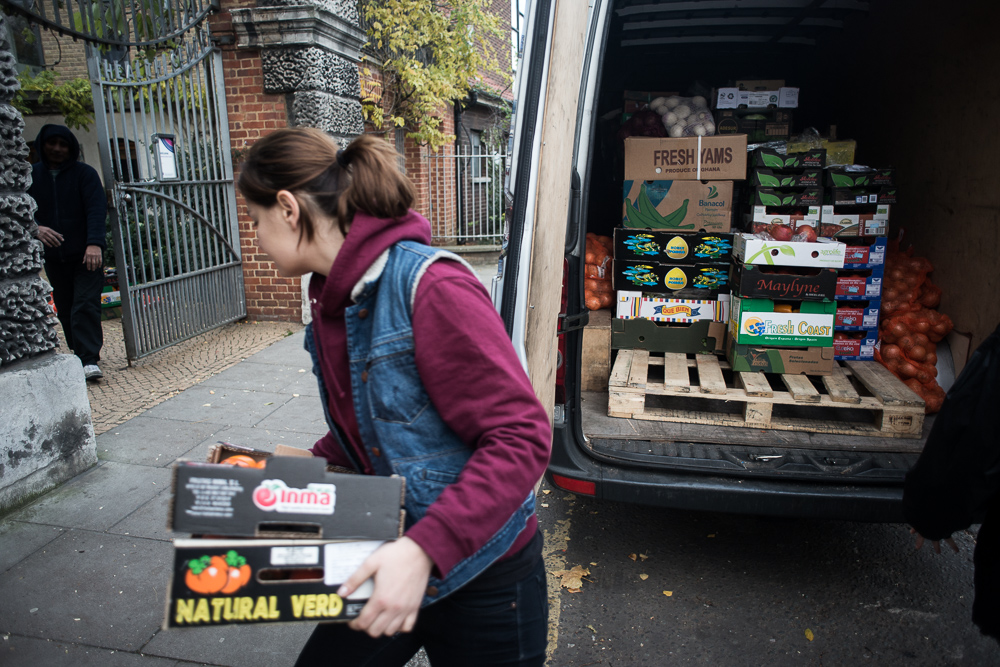 This shoot was intended to capture what goes on after Sian and the volunteers she has helping her – often just Konstantina, have completed their tour of the New Spitalfields Market, collecting food from vendors that would otherwise go to waste.
Once they have collected all the food made available to them they are given a lift by Tariq who incorporates the FoodCycle delivery into his own planned deliveries. So don't be deceived by all the food in the back of the van – only a small amount of that is for the café!
The dependency on surplus food from sources such as New Spitalfields market means the menu at the café is changes week-to-week as different food is gathered, and is often quite creative as a result of the randomness in the diversity of food they manage to get hold of.
The café has works with volunteers, and supports many of them into employment, education, training or another volunteering opportunity.
To find out more about the café – it's opening times and how it functions, visit the FoodCycle website.
[easy-social-share shortcode_name="`{`easy-social-share buttons="facebook,twitter,linkedin,whatsapp,messenger,share" sharebtn_func="1" sharebtn_style="icon" sharebtn_icon="dots" counters=0 style="button" point_type="simple"`}`"]